Importance of


Warehouse Cleaning
It's vital that all warehouse premises are kept as clean as possible. Regardless of the industry you're in, warehouses must be kept clean in order to keep your stock safe and clean as well as your staff.
Here at Grease Gone, we know only too well the importance of warehouse cleaning, which is why we provide a first-class warehouse cleaning service to ensure every inch of your warehouse is kept sparkling clean.
Warehouse cleaning however is even more important when you're in the food industry. You'll undoubtedly be spending money to keep your coolers and evaporators clean.
You'll be doing this in order to save money on energy however, this saving will all be for nothing if the walls and ceilings of your warehouse aren't kept clean also. This for the simple fact that dirt can be drawn back into the coolers from surrounding surfaces, thus completely ruining all of your hard work.
Book Now. Grease (and Dirt) Gone!
Book Now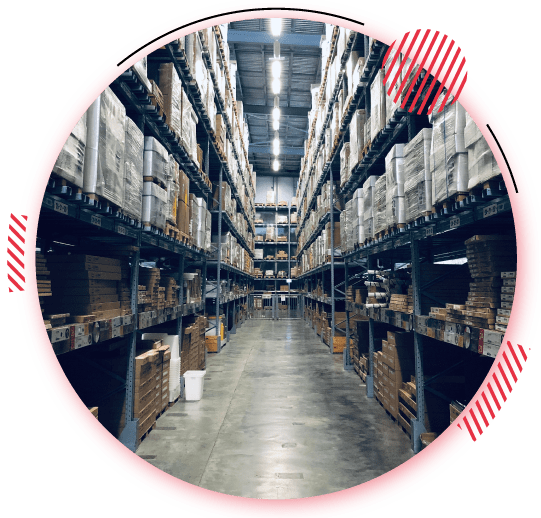 Our Team Are Geared Up To Deliver For Almost Any Industry
But Our Expertise Focus On Providing Commercial Cleaning Services For:
No Job Too Big Or Too Small
Large volume buildings such as warehouses need a professional team that can stand up to the sheer magnitude of the job in hand and our company is one such organisation that has not only the man power but the equipment and cleaning solutions ready to tackle any size warehouse. 
From vast storage spaces with complex machinery and layouts, to much smaller, more personal setups; we have you covered using the most specialist equipment and an extensively trained team of cleaners. 
With over 20 years experience within the industry, we have not only the expertise but an invaluable amount of insight, allowing us to provide our first-class service in the most efficient and effective manner possible.
Flexible Warehouse
Cleaning
We understand fully the nuances of a complex warehouse space along with the specific requirements for cleanliness, hygiene, grease and even the Health & Safety guidelines that must be adhered to. We also understand the importance of providing a fully flexible service to ensure minimal fuss and disruption to you and your team.
Each one of our professional cleaners are trained to identify the best solutions for your needs as we know that each client is unique. Whether they're delivering a deep clean in a smaller warehouse or we have a larger team cleaning in a vast, storage unit, their job is to serve you and your specific requirements as efficiently as they possibly can. 
In order to achieve this, we offer a 24 hour bespoke service to suit your schedule and needs and we do so at no extra cost. Thanks to using our own in-house teams too, we can provide you with the best price possible. 
Simply contact us today on 0208 8663 413 and we'll show you just why we're one of the UK's leading commercial cleaning companies out there.
Book Now. Grease (and Dirt) Gone!
Book Now
One click away from a Dust Free Facility, We have proof!
Book your Appointment Today, Our Team are always on hand.