Importance of


Professional Ventilation Cleaning
If you own or run a commercial kitchen then chances are, you'll have a ventilation system in place.  Here at Grease Gone, we provide ventilation cleaning and ventilation system monitoring for customers up and down the country. In recent years, we've become the go-to company for ventilation cleaning thanks to our specialised teams and even more specialised services.
As you'll no doubt know, cooking in commercial kitchens generates airborne grease, carbon and steam. Without regular cleaning of your ventilation system however, this will build up and begin to not only affect the working of the ventilation system itself but the quality of air within your kitchen. Airflow will reduce, odours will begin to become apparent and your fire risk increases hugely.
Book Now. Grease (and Dirt) Gone!
Book Now
Our Team Are Geared Up For Ventilation Cleaning
Our Expert Teams Can Also Focus On Providing Commercial Cleaning Services For:
The Benefits Of Ventilation Cleaning
Regular expert ventilation system cleaning is without a doubt one of the most important services you need to utilise in order to ensure a clean and safe kitchen. Here are just some of the ways your kitchen will benefit from our ventilation cleaning:
Increase Clean Airflow 

Improve Staff Health

Reduce Allergens

Improve System Durability & Function

Eliminate Odour 

Eliminate Pest Presence
All of our technicians are equipped with the latest equipment and cleaning solutions to ensure the very best job is carried out. We'll also report our findings and results of our cleaning via photographs and reports, all of which will be followed up by the relevant certification. This means that you'll have the official paperwork to show to local authorities that you're doing what needs to be done in order to ensure you're taking every fire safety precaution and that you're also COVID compliant.
Our ventilation cleaning services can be carried out at virtually any time, day or night. Our teams are well versed in the art of flexibility and do what they can to ensure the cleaning service is carried out at a time that causes the least amount of intrusion to you and your workforce. We're more than happy to work out of hours. We'll also work with you, letting you know when you need a ventilation clean next and book this in, with the relevant property managers. Each time we clean, we'll also report back and let you know whether the frequency of cleaning needs to be increased or better still, decreased. 
We can, when asked, take all the weight from your shoulders and ensure your ventilation systems are taken care of when needed, without causing you hassle or taking you away from what's important – running your business.
Book Now. Grease (and Dirt) Gone!
Book Now
Contact Us Today
If you'd like more information on our ventilation cleaning services, please don't hesitate to contact our team today on 020 88663 413. We're the UK's leading ventilation system cleaning provider and thanks to our incredible team and ability to keep all services in house, we're also one of the most affordable too. Trust in Grease Gone to deliver trusted, reliable ventilation cleaning to ensure compliance with industry standards at all times.
One click away from a Dust Free Facility, We have proof!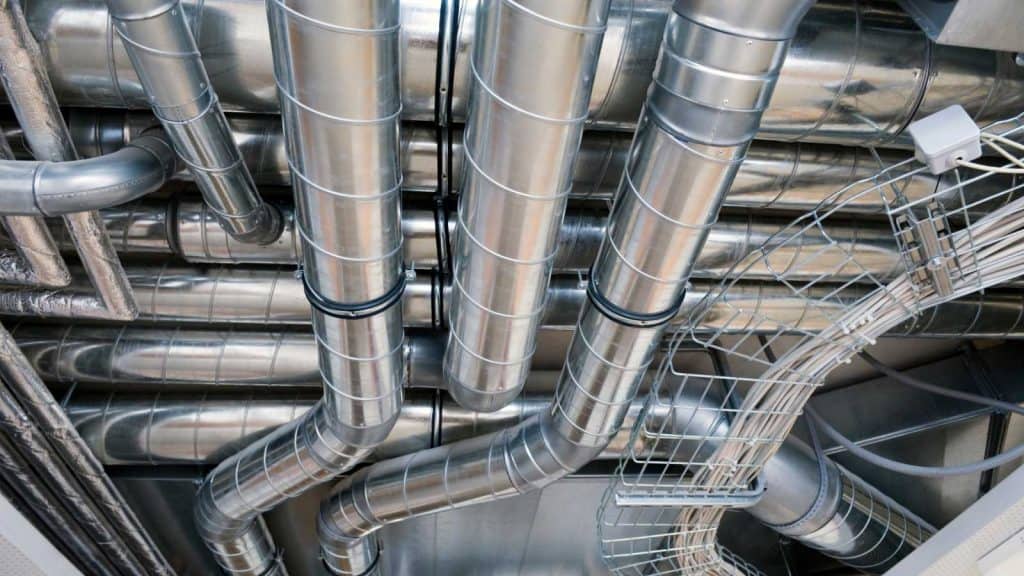 Book your Appointment Today, Our Team are always on hand.