Your simplest and most efficient

kitchen and vent cleaning provider
J&I Grease Gone are the UK's largest kitchen and vent deep cleaning specialists, delivering professional trusted solutions nationwide for over 20 years.
Our aim is to assist those responsible for kitchen and vent hygiene by presenting them with an efficient platform to access our dedicated specialists, who are the UK's most reliable, trusted and trained kitchen and vent cleaning technicians.
At J&I Grease Gone we provide national coverage for a range of specialist cleaning services, from kitchen and vent deep cleaning, high-level cleaning and fire damper testing.
Our consistent effective solutions for all services ensure you peace of mind, allowing you to get on with running your business.
J&I Grease Gone Are The Following
All services booked in with J&I Grease Gone are in safe hands, and we have pointed out a few reasons why.
Book Now
Health and Safety Responsibility
As a provider of cleaning services, J&I Grease Gone recognise that we have a responsibility to ensure the health and safety of our staff, clients and members of the public at all times.
To ensure we comply with UK regulations, our company health and safety policy covers all aspects of our business.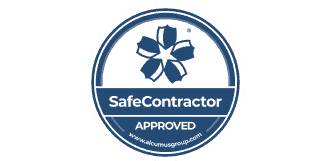 Book your Appointment Today, Our Teams are always on hand.