Wenzel's Bakery has been established since 1975 and has since become a firm favourite amongst its North West London local customer base. They have a number of sites, located throughout West London and Central London and are actually looking to expand with a further 20 sites in the near future.
Wenzel's Bakery produces everything from savoury bakes to sausage rolls and patties, daily. At the same time, their menu incorporates those sweet favourites too, such as your old favourites like yum yums, cupcakes and donuts. Throw in their famous freshly baked bread and it's no wonder their ventilation and ductwork systems are constantly under a lot of pressure. 
How Grease Gone Serves Wenzel's Bakery
At Grease Gone, we've been supporting Wenzel's Bakery for a number of years, watching it grow from a singular bakery to the large, multi-site brand it is today. During that time, we've provided support for their main distribution centre in the form of ventilation cleaning services.
It doesn't go unnoticed, might we add, that this happens to be one of our team's favourite locations, thanks to the incredible smells of freshly baked bread that constantly fill the premises and their noses.
We provide regular ventilation system cleaning due to the sheer amount of baking that takes place in their main distribution centre. The ventilation systems work continuously to remove fumes as well as flour that can find itself hovering in the air throughout the premises; as a result, the ventilation systems require thorough cleaning on a regular basis.
Contact Us Today
Regular Food Cleaning Services
On top of this, we also offer regular oven cleaning, to ensure each and every oven in use is deep cleaned on a continual basis. Not only does regular fast food cleaning ensure spotless conditions for their daily baking but it also ensures their operations run smoothly with regularly cleaned and maintained ovens.
Both of the services we provide for Wenzel's are without a doubt essential to their continued running and success. With such a huge demand on this company for their baked goods, their premises are kept working 24/7 with food being prepared round the clock.
By ensuring their ventilation systems are continually kept up to standards and that their ovens are thoroughly cleaned on a regular basis, we not only ensure their premises are safe and clean for food preparation but also ensure that they offer a clean and efficient space for their workforce.
Contact Us Today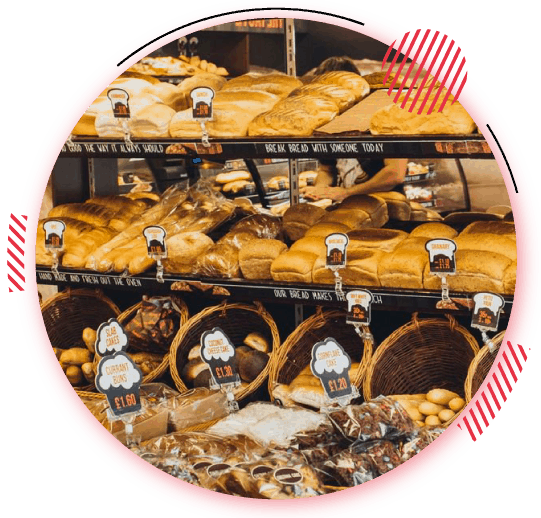 All Wenzel's Branches Covered
We're proud to work with the incredible, and much adored Wenzel's Bakery to help assist them with their baked produce each and every day. We're proud to be a part of the Wenzel's Bakery family and will continue to do so as their premises expands each and every year. If you're looking for the best baked goods in London, look no further. It's definitely worth the trip.